Recycling of tin scrap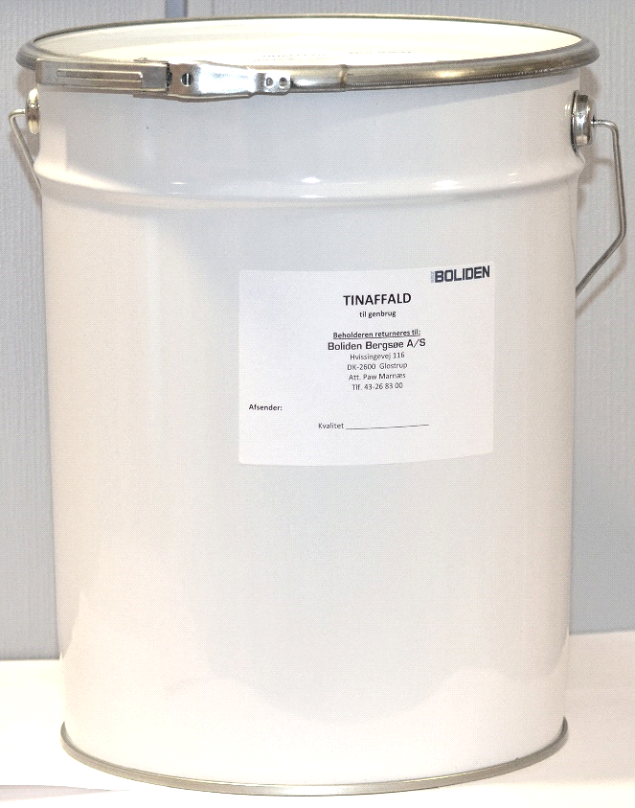 In cooperation with Boliden Bergsøe we accept tin scrap for recycling.

The tin scrap gets packed in buckets and gets sent for recycling.
About two weeks after that Boliden has received the tin scrap, it has been fully recycled and you get payed for the amount that has been recycled

The price is based on the current metal quotations from London Metal Exchange (LME).